Virtual Change for Life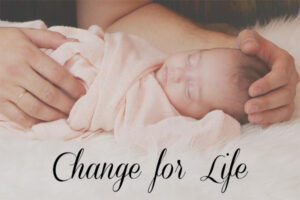 Traditionally, we have distributed baby bottles to churches and small groups who have graciously collected their spare change to enable us to offer life-saving services to our community.
Many of you would like to be able to do this virtually and here is your opportunity. Instead of putting your change in a physical bottle, you can now give online.
To partner with us, please click HERE.
Thank you for your support!