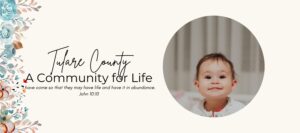 Jesus sat with, talked with, and spent intentional time with people who'd been shamed, bogged down by brokenness, and forsaken by their communities.
In spending this kind of time with people, and offering His life up as a sacrifice, Jesus not only offered forgiveness of sins but made a point to restore people to a place of honor in the sight of everyone.
In talking with the woman at the well; in touching and healing the leper; in welcoming the child to come to Him, Jesus ascribed honor, dignity, and inherent value to every human life. Everything Jesus said and did fulfilled this mission of restoration.
When a client walks through our doors, they're not so different from the one Jesus made a point to be with. Shame often weighs them down and they've had no one to lift them up to truly see them, hear them, love them, and tell them the truth.
Because Jesus lifts us up to a life of honor as co-heirs with Him alongside the Father, we make a point to partner with Him to help restore honor to those who walk through our doors who have been robbed of life. And we've watched God heal and restore people in the process.
Jesus says that, "a thief comes only to steal and kill and destroy. I have come so that they may have life and have it in abundance" (John 10:10 CSB). This kind of life that He offers is found because He lowered Himself first to restore us to our rightful place, a place of honor and grace.
Because He laid down His life, we get to know now who we truly are and what we were always made for.
It is for this reason that, as Christians, we cannot believe that abortion offers empowerment or freedom to anyone, under any circumstance. It is only in receiving the life of Jesus that true freedom and empowerment are found.
It is our heart for the Body of Christ in Tulare County to come together as a Community for Life — a community that partners with God to restore honor to every person, including the preborn. It is more important now than ever to know what we believe about life and the value and honor that belongs to every human being, and we invite you to join us in building a Community for Life.
by Katelynn Martin