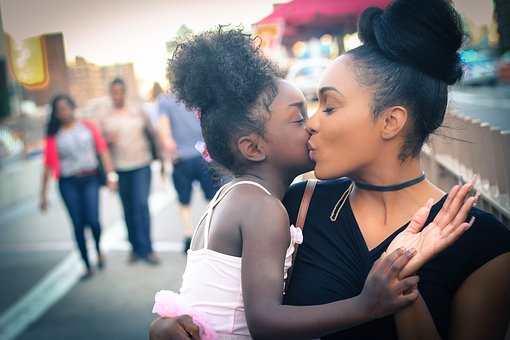 Behold, children are a heritage from the LORD, the fruit of the womb a reward. Like arrows in the hand of a warrior are the children of one's youth. – Psalm 127:3-4
At the Care Pregnancy Resource Center, we've come to the understanding that every unplanned pregnancy is really a foreseen invitation from God. His heart is to love His people, to lead them into life everlasting, and we see Him work this way all the time through the gift of a child – a much needed added member of their team they didn't realize was needed.
Oftentimes, the women who come to see us are blinded by too much fear or anger or confusion to be able to peel back the layers and see what is truly going on – they often don't know the truth about who God is either, which can make it even harder for them to believe that they're being invited into a really good thing.
We feel prompted by God's Spirit to always see the woman sitting before us first. These women that God is inviting into motherhood and into a better understanding of Him are of such value and importance to Him, and we know that reaching their heart with the truth of what God says about them is the key to helping them peel back those layers.
If a woman doesn't know her own value, how can she receive any good thing? If a woman doesn't know what she's been made for, how can she ever live it out?
Jesus tells us that the great and first commandment is that "you shall love the Lord your God with all your heart and with all your soul and with all your mind…and a second is like it: you shall love your neighbor as yourself. On these two commandments depend all the Law and the Prophets" (Matt. 22: 37-40 ESV).
This commission to love and to acknowledge the image of God in people is what we know works with every individual we meet with. We've seen eyes begin to open, hearts begin to soften, and identities begin to become restored because of love.
Love is what empowers the women we meet with to accept the invitation of "mother."
Love is what melts the fear that's glazed over their eyes and plugged up their ears.
This "thing" that's begun to grow inside them no longer feels heavy like a curse but instead becomes the very instrument they've needed in their hand, with the power of God's love behind it, to advance them in the fight of faith.
The relationship between a mother and her child, in all its tension, beauty, and chaos, is otherworldly. The same Love that sacrificed Himself on a cross for the sake of the whole of humanity is the same love that emboldens a mother to lay down her life for her child, to look at them with great affection, passion, and mama-bear like grit.
It's a relationship meant to breed humility in the lover, as Jesus' love for the Father and for us led Him to a life of servanthood. Like all relationships, that of a mother is meant to refine her into Christ's image, His co-heir – her ultimate identity.
To accept God's invitation of motherhood amidst any circumstance is an invitation to know God more. To say "yes" is honorable, it's courageous, and it's backed by all of Heaven.
by Katelynn Martin