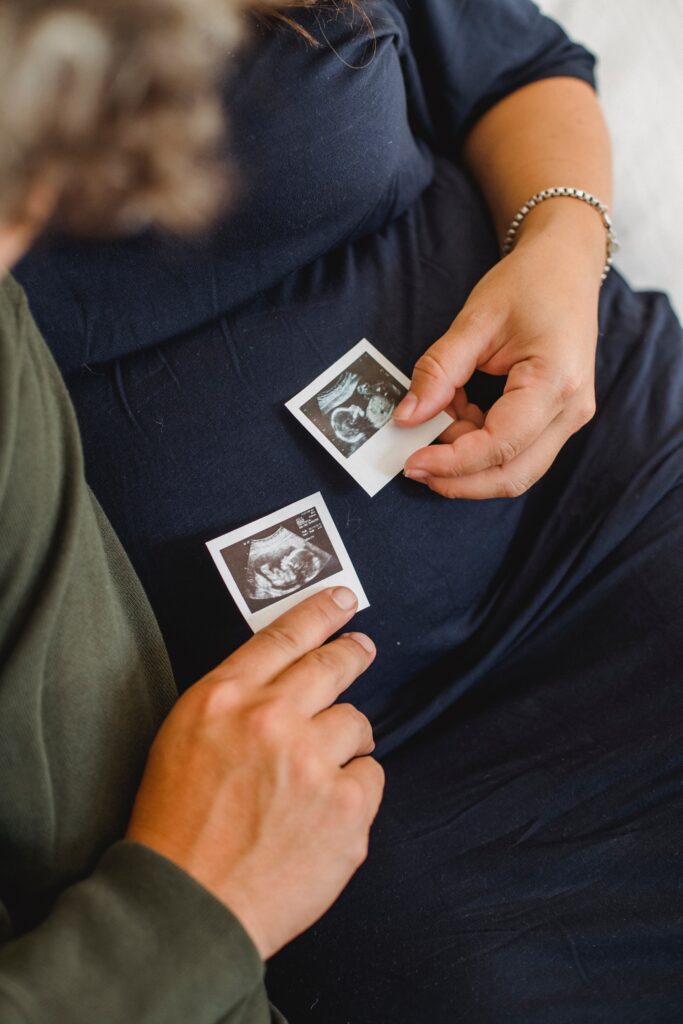 They came in together to talk about an ultrasound. They weren't a couple, just long-time friends, but this was their baby together. Both were nervous, in shock, and afraid. As they met with our nurse, we learned that she was considering getting an abortion, but the father of the baby wanted to parent. 
They talked extensively with our nurse about their relationship and their options. The father of the baby expressed his desire to be responsible for and raise his child, but she just wasn't sure what to do. Overwhelmed, she had too many plans laid out and in place and already had two young children of her own. 
We were able to do their ultrasound the next day. They were still unsure what decision they were going to make when they came in, and even while they were both engaged, thoughtful, and asked a lot of questions, they still left undecided. 
Once they left, we came together and prayed over them. We asked God to go before them, to give them peace, wisdom, and discernment, and we asked Him to cause a courage to rise up inside of them. We also specifically prayed over the father of the baby, that his father's heart would fight and our client would feel assured of his commitment to help raise their child. 
A few days later, our nurse called our client with the ultrasound report. The client told our nurse that she was feeling much better about the pregnancy and was going to keep the baby — she and the father of the baby decided that they would co-parent and were both feeling relieved. 
The moment we met these two individuals, we knew there was something special about them. Just the simple fact that they were doing the work to make a decision together is an uncommon thing for us to see, but to see the father of the baby want to step up, be a part of this child's life, and choose to co-parent with the mother — even while they are not in a romantic relationship — is a kind of heavenly courage that we know came only from God. 
Ernest Hemingway is the one who originally said that "courage is grace under pressure." Knowing that God was faithful to bring these two to us, was faithful to give them space to slow down and think, and was faithful to bring them to a decision where they both felt relief, it's easy to see His grace moving all over their lives. 
By Katelynn Martin